Article: Maritime Logistics - Case Study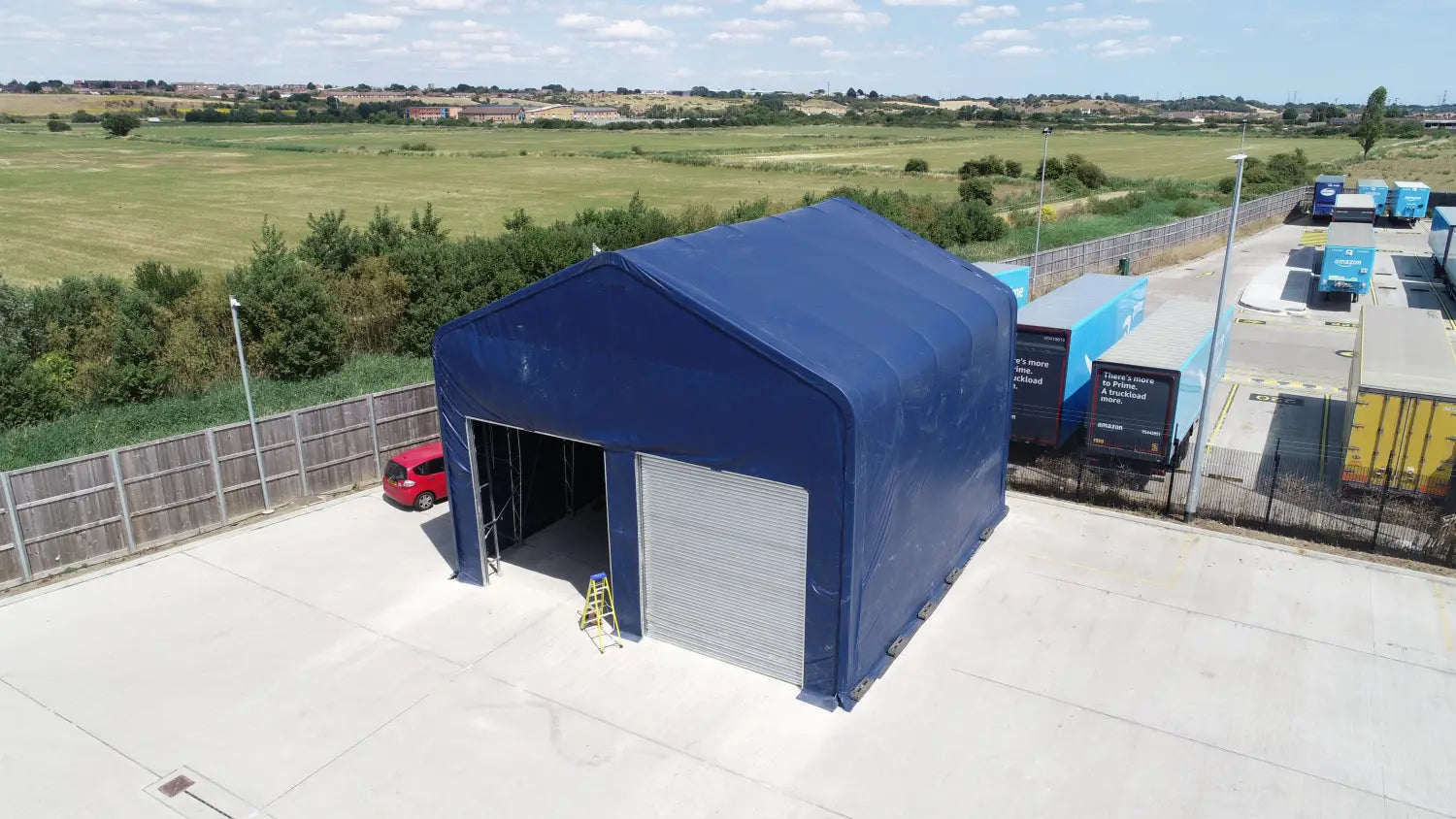 Maritime Logistics - Case Study
Requirements
A logistics service provider was on the lookout for suitable options for its customers regarding the extension of a central transshipment centre. Due to existing capacity bottlenecks, the large logistics company was forced to seek a solution which could be realised as quickly and as cost effectively as possible. The storage of the different kinds of materials was required to comply with the respective safety guidelines, particularly as the goods were sensitive. Kit Buildings was tasked with meeting the customer's sophisticated requirements.
Solution
Within the time frame envisaged, Kit Buildings was able to design a bespoke solution to suit the available space for implementation in the form of a double-aisle lightweight warehouse using client branding colours. The choice fell on quick Installation PVC building range. The building was equipped with two roller shutter doors, 6m eave height as well indoor lighting. In addition, the overall concept factored in storing empty pallets and additional loading ramps right from the start.
Benefits
Our customer benefits from considerable advantages thanks to the new facilities. The generous double-aisle PVC building enables all work flows involving storage, logistics, shipment and onward transport within the building to be conducted seamlessly. Occupational safety for the warehouse personnel is now secured, while the high-volume traffic can be rigorously and reliably controlled – major benefits for the large-scale logistics company.